Are Nick and Danielle still together? If you have seen the second season of the hit reality series Love Is Blind on Netflix, then you are aware that contestants Danielle Ruhl and Nick Thompson were one of two couples to get married over the course of the show. The journey to the altar for Nick and Danielle was far from easy, but in the end, they decided to be married. Continue reading to discover what has become of the couple from the reality program.
After how long did Danielle and Nick finally tie the knot?
When 28-year-old Danielle and 35-year-old Nick first began talking to one another in the pods, they were ecstatic to have an immediate and deep connection with one another. They immediately discovered something in common with one another.
Then they proceeded to go further, sharing their tales of growing up in unstable families, their aspirations for the future, and their worst fears with one another. They became the first official pair of this exceedingly cozy second edition by getting engaged after just a few days at the end of the first episode. This made them the first couple to appear on the show.
Danielle and Nick were able to work past the disparities in their lifestyles, communication styles, and levels of caution to end up together in the end, even though their relationship hit a few speed bumps along the way.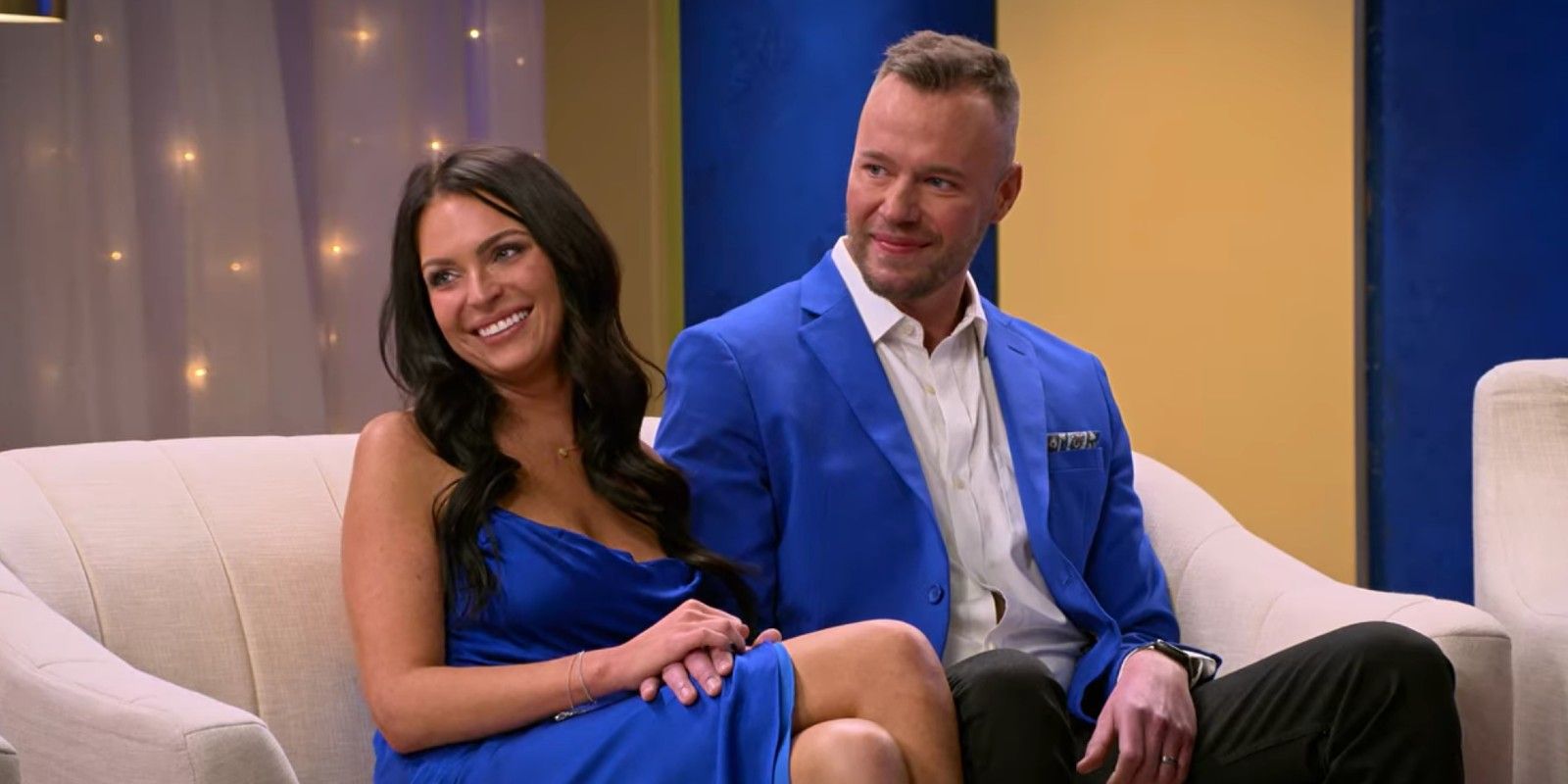 Even though the couple had a heated argument the night before their wedding, they went ahead and exchanged their vows in front of their guests anyhow. They got the impression that they had discovered something genuine and deserving of their efforts.
By the time the reunion special was shown, they had started attending therapy together to cope with their typical issues and made the necessary adjustments to place one another higher on their priority list. It seemed as if their effort-based plan had paid off handsomely, as the two of them were utterly compatible during the whole of the three-part special titled "After the Altar."
Nick said to his spouse, "There were a lot of chances for us to get together." When I used to live in a building with three apartments, my best friend would be the one who lived below. During my job interview at the company owned by your father, I… Therefore, fate essentially told them, "All right, you two have had enough chance; you're not taking it, so that we will do this experiment.
We will not release you until the two of you have located one another. You will become aware of the situation as quickly as possible. After the day, he said, "It's lovely to have this, just you and me, together with [their pets] Wiz and Grayson." At this point, we are in our own space.
Is Danielle and Nick's marriage still going on?
In August of 2022, Danielle and Nick gave an exclusive interview with Tudum, shown on Netflix. Both of them reported that they were doing well, with Danielle remarking that life was easier now that the pressure of the experiment was lifted. Danielle continued by saying that it was as if a fog had been lifted and that we could finally have the connection that we had in the pods.
"When it came to all of the concerns that we had towards getting married, it was far more difficult to talk about them than it was to really go through them. And from this point on, our lives will be interwoven… Therefore, it's much more wonderful than I ever hoped."
On the other hand, it became public knowledge a few days later that Danielle had submitted a petition for the dissolution of her marriage to the Cook County Circuit Court in Illinois on August 15, 2022; the reason for this decision is still a mystery.
It seems that both she and Nick, marketing professionals, are processing this new move in a primarily discrete manner. Neither she nor Nick has publicly stated their decision to permanently part ways.
The only thing that the 29-year-old celebrity has said is how she has been dealing, and she did so while addressing fan assumptions in a series of Instagram Stories that were shared on or around September 11. In a video, she made the following statement: "It's funny when people are like, 'How are you so happy?'" Do you think it would be better if I uploaded an Instagram Live video of myself crying nonstop for eight hours straight? I can carry out your request if you so choose! That is the truth in my eyes."
After that, Danielle reminded her followers that Instagram is not the reality in any manner, shape, or form, and then she said, "I cope [with] these difficulties like everyone else. "Love to everyone." In the video she posted as a follow-up, she explained: "I'm not publishing these to be like, oh, poor Danielle, woe is me." Simply said, I deal with these problems the same way everyone else does.
If you want, I could just sit here and write stories while I cry if that's what you want. It is the activity that takes up most of my time each day. Despite this, I find myself crying rather often. I am easily moved to tears. I cry both when I'm happy and when I'm sad; when I'm happy, I weep. But who would voluntarily want to observe that? "Come on, come on," they urged.