'Barney Fife' Actor Don Knotts Died at Same Age as 'Gunsmoke' Star
Fans of the legendary television show Gunsmoke and The Andy Griffith Show were dealt a brutal blow on February 24, 2006. On the same day of their passing, both great comedians and performers Don Knotts and Dennis Weaver, who provided audiences with much joy and laughter over their long careers, passed away.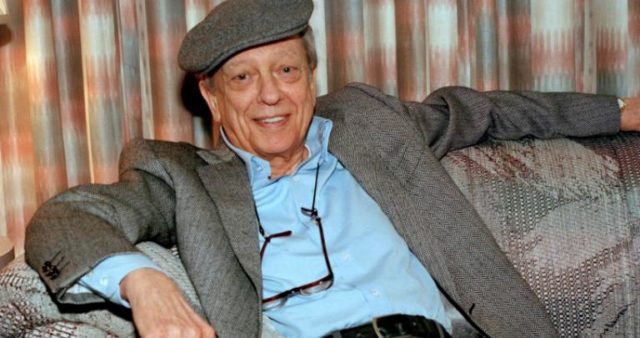 Don Knotts, who played Barney Fife on The Andy Griffith Show and will live in infamy forever, comes to mind here. We also recall the fantastic Gunsmoke actor Dennis Weaver, who is best known for his role as Chester Goode in the series. Off camera, they entertained one another with their delight, friendship, and the distinct characteristics they each possessed to elicit laughter from cast members and crew members.
Today, we pay tribute to Deputy Chester Goode and Deputy Barney Fife, as well as the actors who so ably portrayed these roles, and we thank them for their service.
Don Knotts in His Role as Dep
In the family-friendly television show The Andy Griffith Show, Don Knotts is most known for playing the iconic part of the goofy and endearing Deputy Barney Fife. The superb acting and comedic talents of Don Knotts were a significant contributor to the success of The Andy Griffith Show as a well-liked and kid-friendly television series.
What Deputy Barney Fife lacks in intelligence and common sense, he makes up for with his enormous heart, genuine concern, and commitment to his friend and boss, Sheriff Andy Griffith. Barney Fife was a deputy in Andy Griffith's law enforcement agency.
It is difficult even to contemplate the possibility of the show existing without Don Knotts' flawless performance of such a memorable figure as Barney Fife.
However, he left the show after the fifth season because he believed that at that point, "The Andy Griffith Show" was actually winding down for good, and it was time for him to go on. The producers had a change of heart and decided to press on with their plans to continue production on the show for a few more seasons.
Sadly, Knotts had already agreed to do another job when he was offered it, even though he was under the impression that the program had ended.
After five years of working alongside his good friend and co-star on The Andy Griffith Show, Don Knotts decided to leave the show. Andy Griffith, the placid, restrained, and level-headed sheriff of the fictional sleepy tiny town of Mayberry, North Carolina, was sure to be entertained by the comic.
Mayberry is based on an authentic hamlet in North Carolina. There's a strong chance that good ol' Knotts played a role in some of the most hilarious and memorable moments.
His Remarkable Performance on "The Andy Griffith Show" Will Never Be Forgotten.
The popular television program aired on CBS for a total of eight seasons between the years 1960 and 1968. The Andy Griffith Show was able to connect with a large number of people because it featured exceptional storylines, genuine camaraderie between Andy Griffith and Don Knotts, the chemistry that was shared by the entire cast, and the fact that a happy ending was always brought about by the use of comedy and community service at the end of each half-hour episode. Many of these stories were told to impart valuable lessons about life.

Don continued his career as an actor, making guest roles in movies and television shows. Even after he was diagnosed with lung cancer and while he was engaged in a difficult struggle, he continued to appear onscreen and do what he loved most, which was to make people laugh right up until the day he passed away.
The Don Knotts Show Will Never Stop Making People Happy and Laugh.
During an interview with Closer Weekly, Don's daughter, Karen, shared a story about her father being an authentic comedian until he took his last breath, telling jokes and making people laugh till the very end. Karen describes how some of the things that her father was saying were so amusing that she had to leave the hospital room to laugh out loud, as she did not believe that the atmosphere or the circumstances were appropriate for laughing.
She remembers thinking to herself, "I don't want to be standing there in front of this man, my dearly cherished father, who is dying and smiling." "I don't want to be standing in front of this man, my dearly beloved father, who is dying."
"When I was telling this story to the director Howard Storm, he told me, 'You should have stayed and laughed out loud.'" That's the kind of thing that keeps comedians going! "He was right; I should have just stood there and let out a roaring laugh."
Don Knotts passed away at the age of 81 as a result of lung cancer. It was on February 24, 2006, when he passed away, the same day as the passing of another exceptional actor from around the same period. Sherwin Bash, who has been Don Imus' manager for many years, was quoted as saying that the wonderful Barney Fife passed yesterday at the UCLA Medical Center in Los Angeles in an interview with the LA Times.
Bash added that before he passed away, one of Knotts' last guests was one of Don's closest friends, who, of course, is Andy Griffith. Bash also stated that Andy Griffith was one of Knotts' last visitors. When Griffith's close friend passed away six years later, Griffith was there to pay his respects.
What caused Don Knotts' death?
Don Knotts died from respiratory and pulmonary problems. Many who relied on this prodigy's performance and skills will miss him. We regret to inform you that this legend spent years making the world better. Now that Don Knotts has passed away, his legacy will be shared. Let's add to our prayers that Don Knotts's family will have the strength to endure his passing.