On April 29, 1933, Willie Hugh Nelson was born. Shotgun Willie (1973), Red Headed Stranger (1975), and Stardust (1978) made Nelson a country music superstar. In response to Nashville's perceived conservatism and rigidity, he founded outlaw country in the late 1960s. Nelson has written many books, acted in over 30 films, and supported biofuels and marijuana legalization.
Nelson, a Great Depression child, raised by his grandparents, formed his first band at 10 and wrote his first song at 7. He was Bohemian Polka's lead singer and guitarist in high school. He was medically discharged from the Air Force after graduating in 1950. Nelson returned to the US and attended Baylor University for two years before leaving to pursue music.
He was a singer, composer, and disc jockey in Texas and the Pacific Northwest in the late 1950s. "Funny How Period Slips Away," "Hello Walls," "Pretty Paper," and "Crazy" were country classics he wrote then. After signing a Pamper Music publishing deal in 1960, he joined Ray Price's band. His 1962 debut album was…And Then I Wrote. After this, Nelson joined RCA Victor and the Grand Ole Opry in 1965.
After several mid-chart singles in the late 1960s and early 1970s, Nelson left Nashville in 1972. Austin's music scene inspired Nelson to return to the Armadillo World Headquarters.
Nelson released Shotgun Willie and Phases & Stages after signing with Atlantic Records in 1973. He made Red Headed Stranger after signing with Columbia Records in 1975. He recorded Wanted! The Outlaws with Waylon Jennings, Jessi Colter, and Tompall Glaser the same year.
In the mid-1980s, he joined the country supergroup The Highwaymen with Johnny Cash, Waylon Jennings, and Kris Kristofferson, releasing Honeysuckle Rose and singing "On the Road Again," "To All the Girls I've Loved Before," and "Pancho and Lefty." Since helping organize Farm Aid in 1985, Nelson has attended every event.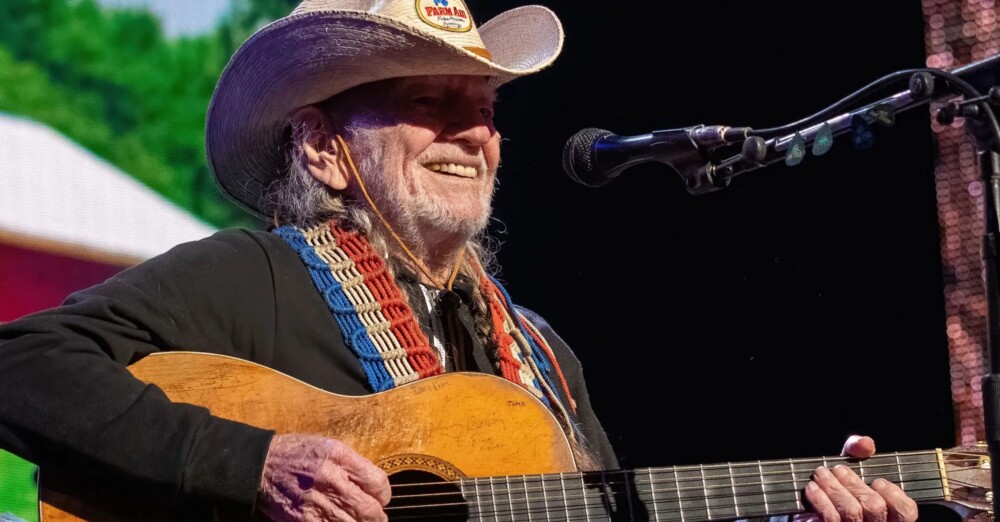 In 1990, the IRS froze Nelson's accounts for $32 million in back taxes. He is struggling to repay his debt due to 1980s investment mistakes. Nelson released a 1992 double album, The IRS Tapes: Who'll Buy My Memories?, to pay off his IRS debt. Nelson traveled and released records throughout the 1990s and 2000s. Responses were positive to neutral. He played reggae, blues, jazz, and folk.
Nelson has appeared in many films and TV shows since his 1979 debut in The Electric Horseman. Nelson co-chairs the NORML advisory board and is a prominent liberal activist. Nelson's environmental initiative is vegetable oil-based biodiesel. Nelson chairs the Texas Music Project advisory board honorarily. Texas' official music charity.
Nelson's Inheritance
Many consider Nelson a national treasure. He was inducted into the Country Music Hall of Fame in 1993 and received the Kennedy Center Honors in 1998 for his artistic talents. In 2011, Nelson was inducted into the National Agricultural Hall of Fame for Farm Aid and other farmer charity initiatives.
In 2015, the Library of Congress awarded Nelson its highest honor, the Gershwin Prize, for a lifetime of excellence. He joined the Texas Institute of Letters in 2018 for his songs. Rolling Stone named him one of the century's 100 best guitarists and vocalists.
State Representative Elizabeth Ames Jones and Senate Bill Wentworth's 2003 House Bill 2582 created the Texas Music Project, the state's official music charity. The advisory board's honorary chairman is Nelson. In 2005, Texas Democratic State Senator Gonzalo Barrientos proposed renaming a section of State Highway 130 in Travis County after Nelson, with 23 of 31 Texas State Senators co-sponsoring.
Two Republican senators, Florence Shapiro and Wentworth, opposed the idea because of Nelson's drinking, Democratic fund-raisers, and marijuana advocacy.
Willie Nelson's memorabilia from 1975 to 1994 is preserved in the Wittliff Collections of Southwestern Writers at Texas State University in San Marcos. The collection contains lyrics, screenplays, letters, concert programs, tour itineraries, posters, articles, clippings, personal items, promotional materials, souvenirs, and documentation. This book covers Nelson's IRS issues and Farm Aid distribution.
Bill Wittliff, Nelson's close friend and co-author of Honeysuckle Rose, Barbarosa, and Red-Headed Stranger, assembled much of the material. Nelson donated part of his collection to the Dolph Briscoe Center for American History in 2014. Photos, letters, song draughts, posters, certificate records, awards, signed books, scripts, personal things, gifts, and Nelson's lovers' tributes are featured.
In April 2010, The Nobelity Project awarded Nelson the "Feed the Peace" award for his years of devotion to Farm Aid and other worldwide peace endeavors. On June 23, 2010, he was inducted into the National Recording Registry by the Library of Congress.
Nelson is a longtime Dayton International Peace Museum trustee emeritus. 2010 renamed Austin's Second Street Willie Nelson Boulevard. The new Austin City Limits studio also included a life-size statue of him. The non-profit Capital Area Statues engaged sculptor Clete Shields. The monument debuted on April 20, 2012. Austin's 4/20 decision coincided with the cannabis subculture's importance.
Even though Nelson supports marijuana legalization, the event was scheduled at 4:20 p.m. Nelson sang "Roll Me Up and Smoke Me When I Die" during the event. At the 46th Annual Country Music Association Awards, Nelson received the first Lifetime Achievement Award in his honor. 2013 Berklee College of Music honorary doctorate. He joined the Austin City Limits Hall of Fame's inaugural class the following year. Nelson's friend Darrell Royal was also inducted.
Nelson's signature red hair was worn in two long braids, occasionally covered with a bandanna. Stuff Magazine featured Nelson's long hair in April 2007. In the 1970s, I braided my hair. On May 26, 2010, the Associated Press reported that Nelson had shaved his head, and Nashville music journalist Jimmy Carter released a photo of Nelson on his website.
In Maui's heat, Nelson favored a shorter cut. Nelson's braids sold for $37,000 at the October 2014 Waylon Jennings estate auction. Nelson cut his braids and gave them to Jennings during a 1983 celebration celebrating his sobriety.
Nelson's touring and recording ensemble, The Family, includes longstanding admirers and musicians. In the band's first lineup, his sister Bobbie Nelson played drums, his brother Billy English played harmonica, Bee Spears played bass, and Jody Payne played guitar.
Paul English played drums. All except Jody Payne (retired), Bee Spears (died 2011), and Willie Nelson's sister Bobbie Nelson (2022) are in the lineup. Willie & Family traverse North America in Honeysuckle Rose, their bio-diesel bus. Florida Coach has customized Nelson tour vans since 1979.
The Honeysuckle Rose I, built by the company in 1983, was demolished and rebuilt after a 1990 accident in Nova Scotia, Canada. The following year's model used the bus's interior. Nelson's fourth tour van is Honeysuckle Rose V.