List of the 10 Best Gymnast Movies: Check out the top ones.
Gymnastics' Best Performances on Film
Gymnast Movies, The sport of gymnastics is fantastic! Seeing the daring gymnasts perform challenging floor, bars, beam, and vault routines is thrilling. I've been a gymnast for a long time, and I adore the sport's elegance, grace, and bravery.
Even though the sport isn't often portrayed effectively in movies, it's entertaining to see it gain popularity. Were the 2012 London Olympic gymnastics teams, like so much of the globe, a source of inspiration for you? Impressed by Jordyn Wieber, Aly Raisman, and Gabby Douglas?
The Summer Olympics only occur once every four years, which is unfortunate. The beauty and bravery of the sport can be appreciated whenever you choose, though, by viewing some of these entertaining movies with a gymnastics theme.
Look through this assortment of gymnastics movies to get additional motivation from a beautiful sport!
Raising the Bar (2016)

Actually, Raising the Bar is the first of two films centered on the same protagonists. Of course, gymnastics is the subject of both movies. As a result, it is recommended that you see these two films together if you enjoy gymnastics.
Raising the Bar, which tells the tale of a youngster who recently relocated to Australia due to her father's profession, is the first. She had to give up her spot in the US gymnastics program to move to Australia; otherwise, she might have made the national squad.
However, she returns to competitive gymnastics in Australia to support a needy buddy and atone for her previous transgressions.
Going For Gold (2018)
The second one of the best gymnast movies in the Raising the Bar series, Going for Gold, continues the story of Emma and Hannah. Of course, the first film focused on Emma rediscovering her passion for gymnastics while supporting her friend.
Going for Gold, on the other hand, focuses more on Emma and Hannah, who collaborate in teaching cheerleading to a group of novices. Although it may not be about gymnastics, it has the same basic plot as the first film.
A Second Chance (2011)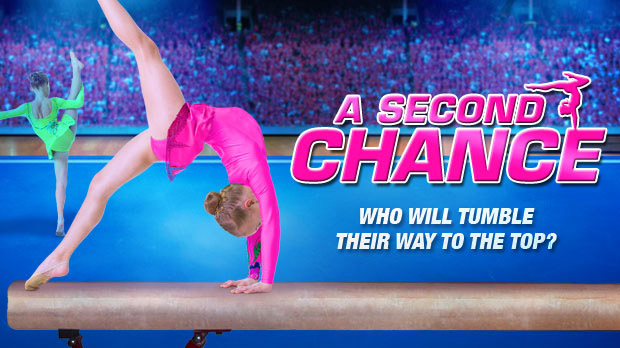 The fact that A Second Chance is set in Australia alone makes it comparable to the previous two films on our list. Even though it is set in Australia and revolves around gymnastics, this film is set in an entirely different universe and follows a different cast of characters.
In the film A Second Chance, we follow the journey of a young girl and her colleagues as they compete for a spot on the National Australian Gymnastics Squad, overcoming challenges along the way. Naturally, they accomplish this with the aid of a whole different coach.
The Horse Dancer (2017)
Because it combines a variety of ideas into one film, The Horse Dance is among one the best gymnast movies on this list. And what's so fantastic about it is that you wouldn't think a plot involving horses and gymnasts would work out so beautifully.
In The Horse Dancer, a girls' horse camp is in danger of closing due to financial issues. However, one of the best gymnasts in the nation, Samantha Wick, utilizes her skills to launch a horse-dancing team to earn funds to keep the horse camp operating.
Full Out (2015)
Full Out is the first of the many gymnast movies on this list based on actual events. As a result, viewing this film will enable you to imagine yourself in the role of a successful gymnast and to understand what it would be like to work hard to become one of the finest gymnasts, only for a tragic event to put an end to it all.
The real-life experiences of San Diego, California-based gymnast Ariana Berlin served as the basis for this film. Her chance to compete at the greatest level was destroyed by a car accident, which prevented her from making the 2008 Olympic team. She overcame the obstacles and did what she loved the most by working hard for a comeback.
Chalk it Up (2016)
Given that Chalk it Up centers on a character attempting to woo an ex, it might not be the finest tale regarding the movement for women's emancipation. You'll be surprised by this one of the best Gymnast Movies ability to depict gymnastics while providing some unexpected turns adequately.
The narrative of the film centers on a woman whose boyfriend dumps her. She develops a college gymnastics team to please her ex and show her worth to the guy who dumped her. But she discovers along the way that being a gymnast is more than just attempting to capture a boy's heart.
The Gabby Douglas Story (2014)
Another one of the best Gymnast Movies, The Gabby Douglas Story, is based on the true story of Gabby Douglas, who went on to win an Olympic gold medal in the 2012 London Olympics. As a result, this is a film that will genuinely encourage individuals who desire to put in the effort to pursue their aspirations and find personal achievement.
The narrative centers on Gabby Douglas, who makes numerous sacrifices for herself while working with her coach Liang Chow to improve to the point where she would not only make the US team but also take home the gold at the 2012 Olympic Games.
Destination: Team USA (2016)
Destination: Because Team USA is all about sports in general, gymnastics is not always a focus. It does, however, include a section on gymnastics. Whatever the circumstances, if you enjoy sports in general, this is a great movie to watch. Learning about the other competitors' journeys to represent the USA in the Olympics should be motivational, even if you are only interested in gymnastics.
This documentary is about five aspirations brought together by their shared desire to succeed at the Olympics. Although they might wish to compete for Olympic glory, these athletes are ultimately brought together by their desire to do new things.
An American Girl: McKenna Shoots for the Stars (2012)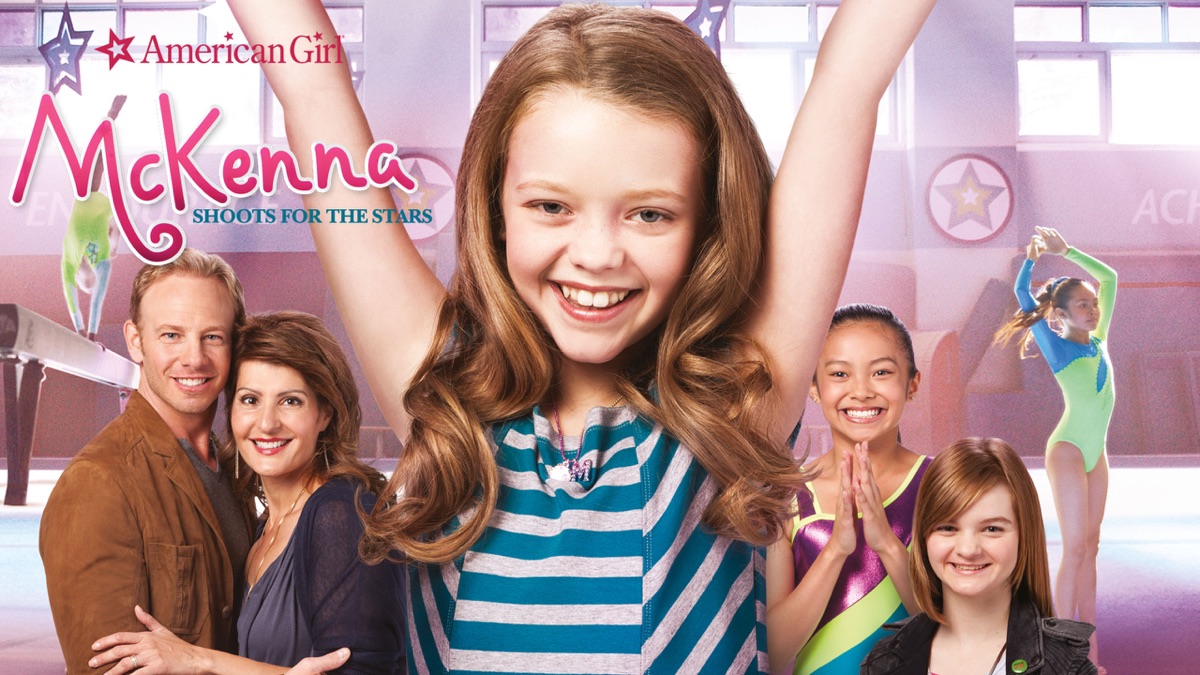 The finest movie on this list for young girls who want to be gymnasts should be An American Girl: McKenna Shoots for the Stars. That's because a young girl, just entering her teen years, plays the lead role in this film.
The title character, driven to succeed as a gymnast, is the film's subject. To find the strength to regain her confidence in her abilities as an athlete, she does this by concentrating on her strengths and overcoming all of the obstacles that stand in her way.
Standing Ovation (2010)
Standing Ovation is more focused on dance than gymnastics. Thus, it isn't strictly about gymnastics. However, if you enjoy gymnastics, you will still enjoy this movie because dance and gymnastics share certain similarities in that both entail various acrobatics.
Five friends creating a band to compete in a music video contest for a million dollars are the film's subject. These adolescents use their talent and talents to produce their own dance routines despite the minimal tools they have. They might stand a chance of winning, but a dance company of five affluent girls stands in their way.