Ferrari are having possibly one of their worst Formula 1 seasons. A lot of these problems can be traced back to the fact that Sebastian Vettel has been struggling with his car all season. He even stated in an interview that he believes he was given a worse car than his teammate Charles Leclerc.
Ralf Schumacher in his column spoke about the end of Sebastian Vettel's relationship with Ferrari. However, he warned Vettel and stated, "You have to be careful now, of course, how you treat each other. If for any reason the situation escalates, anything can happen."
Ralf Schumacher was hinting towards possible contractual penalties; penalties that could be levied on Sebastian for openly criticising the team and disregarding their efforts.
READ MORE- Sebastian Vettel Accepts He Can't Use the Car as an Excuse for Poor Ferrari Form
Sebastian Vettel leaving mid-season will not be ideal: Ralf Schumacher
Ralf Schumacher believes that Sebastian leaving mid-season will make things more problematic for Ferrari. According to him, Binotto is handling the situation between Ferrari and Sebastian well.
However, he pointed out that if Sebastian decides he doesn't want to race anymore for Ferrari anymore, its implications could be harsh for the Prancing Stallion. Although theoretically, they could get Hulkenberg in that scenario, the options are very limited.
If Sebastian was to make such a decision, there would be contractual penalties involved. According to Ralf, that would be the only lever. Ralf explains that Sebastian has been quite critical of Ferrari, that could be dangerous for him.
READ MORE- "Something Else" Behind Sebastian Vettel's F1 Struggles : Racing Point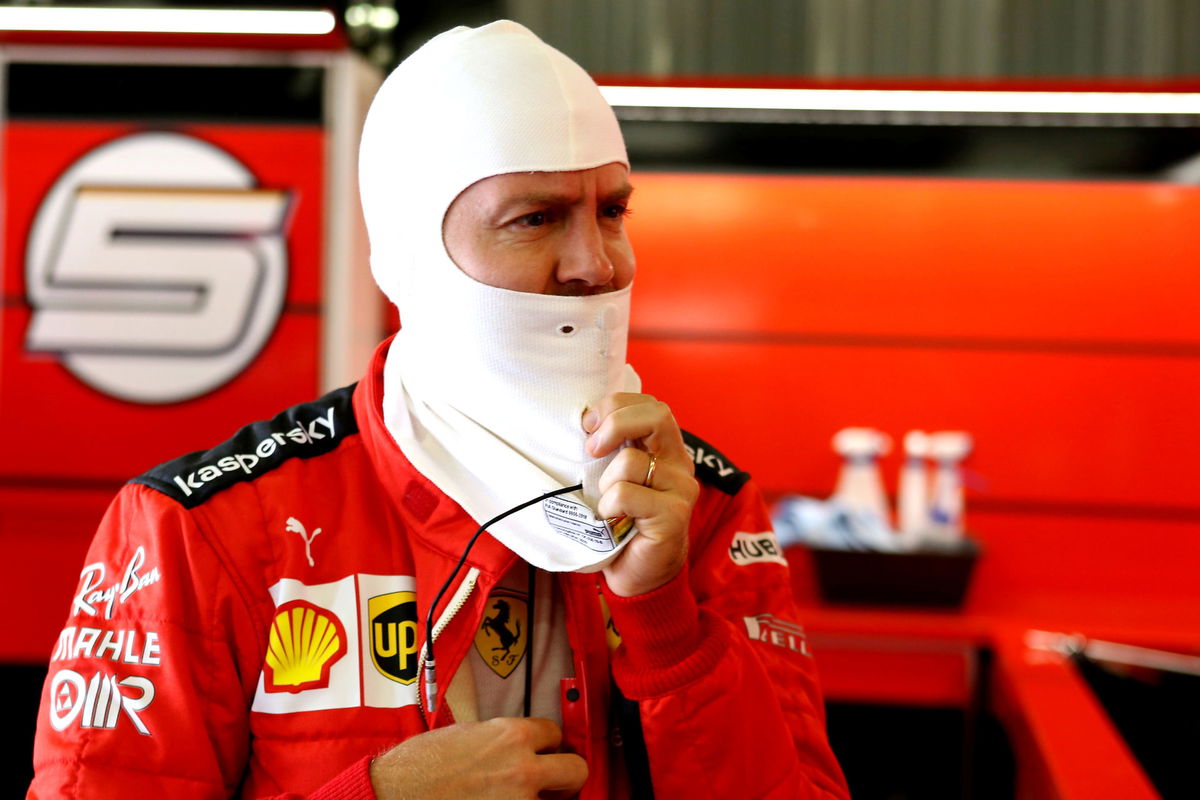 He said, "If he became too critical of the team and said, for example, that Ferrari was deliberately slowing him down. But he has not done that yet. That would be the only lever. In my opinion, that would not help Ferrari. You could theoretically get Hulkenberg. But who else?"
If that happens, then the future drivers will be less comfortable joining Ferrari. Also for Sebastian, it will get more difficult to keep driving because no team would want their driver to be overly critical of his own car.
Sebastian Vettel has failed to earn a win, a podium, a pole position, or even a fastest lap this season. The German is reported to join Aston Martin for the 2021 season. It remains to be seen whether a new team will end the German's woes in Formula 1.
READ MORE- Nico Rosberg Calls Sebastian Vettel "Clueless" Following Dismal Eifel GP